Quick and Easy Gifts for Birthdays, Valentine's Day, or Just One of Those Days!
Is it just me or does the year seem to be flying by? How can it be Valentine's Day already? I feel like just yesterday I was stressing over what courses to take and now I'm already stressing over how many gifts I'll have to think of for the various holidays and birthdays I'll be celebrating this year.  It can be so frustrating to come up with clever gift ideas. But I'm here to help! Here are 3 of my go-to gift ideas for any occasion!
Every year for Valentine's Day I make my friends and family a little box of cookies to show them a little bit of love. I usually do white chocolate chip cookies with smarties. It's my all-time favourite cookie recipe. I also use that recipe for Christmas but replace the smarties with candy cane chunks. The dough is so delicious that it doesn't even matter what toppings you put in. Because of that, these cookies can be customized to be a gift for anyone! Grandma? Dried cranberries and white chocolate chips. Dad? Reese's Pieces. Halloween? Candy eyeballs. Pride month? Rainbow Sprinkles. You get the point.
I recently discovered a 4-ingredient shortbread cookie recipe that is just as good, but easier! Baked goods can be for any occasion, and they'll always be appreciated. Would you rather get a pair of socks? Or a box full of desserts? I know which one I'd pick.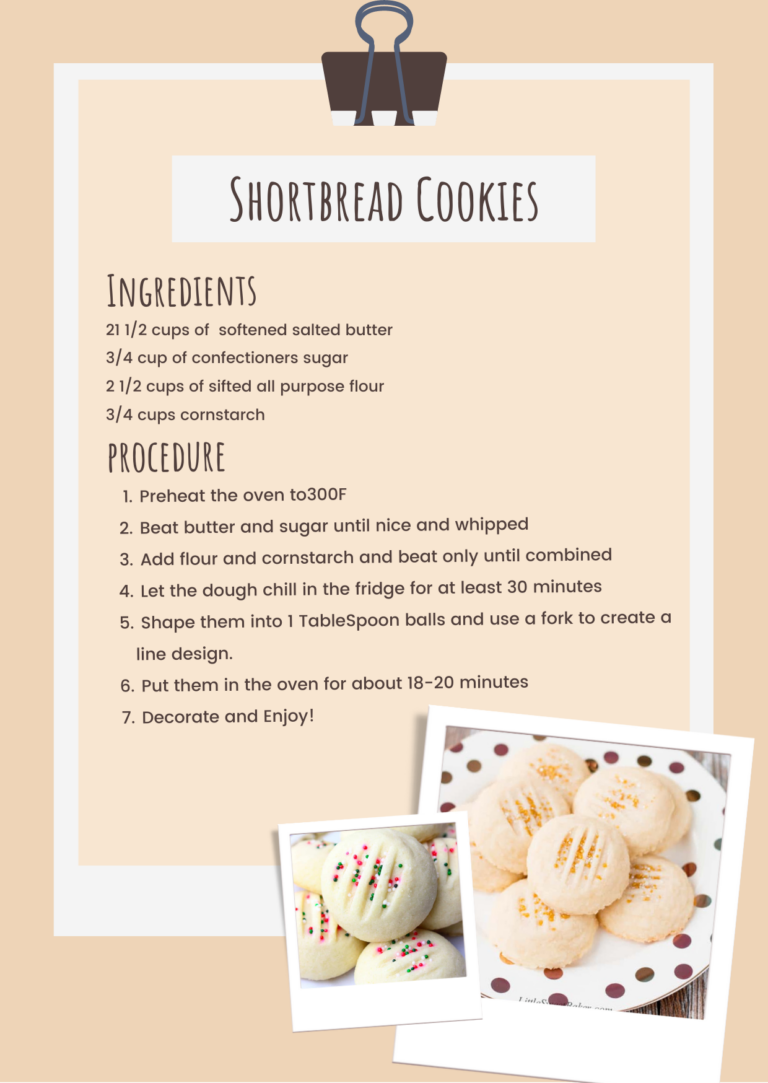 If you're someone who is more artistically inclined, you can always paint a picture with cheap dollar-store paint and a $3 canvas. I usually get painting ideas from Pinterest that I think match the person's vibes. Painting can be very messy and time-consuming, though, which is why I have a way easier alternative!
Adobe Fresco is a free app you can get on your phone or iPad, and I use it all the time to create really cool cartoon drawings of my friends and family. It has the option to upload a picture so that you can trace it and then just colour it in! I have given these kinds of pictures to more people than I can count, and when I was in High School, I actually made a business out of it. You can, of course, just send these pictures via text or email, but what I like to do is get them printed at Walmart. I either print them on 4×6 photo paper or sometimes I make posters and get them blown up for $15. A customized poster is definitely the coolest option for movie fans.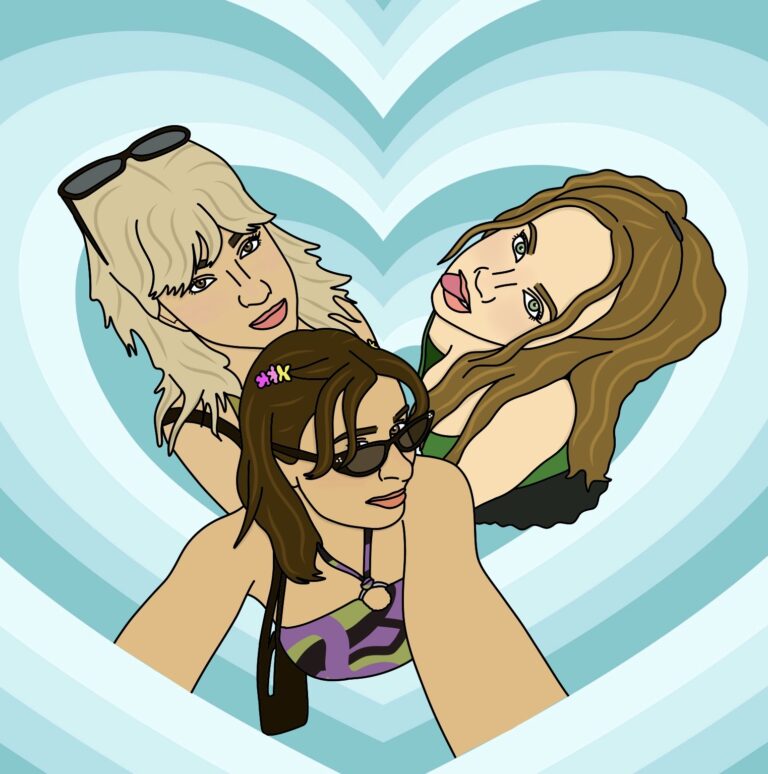 Personalized Gift Baskets
What's better than one gift? A basket full of gifts! Unfortunately, this option is the only one that I have no pictures for, but I do have plenty of ideas! You could bake cookies, draw pictures, get a bunch of candy and chocolate that you know the recipient likes, gift cards, or anything! Depending on how much time you have, you could do a themed basket. For example, a movie basket: Popcorn, drinks, DVDs of their favourite movies, cineplex gift card, etc. Or an all-pink basket: Pink candy, pink drinks, pink hair clips/accessories. Maybe even a Spa-in-a-basket: Nail polish, face masks, headbands, a candle, fuzzy socks, etc. The possibilities are endless and very cheap at the dollar store!
Hopefully, these ideas have taken a little bit of stress out of the gift-giving process! Thanks for reading!