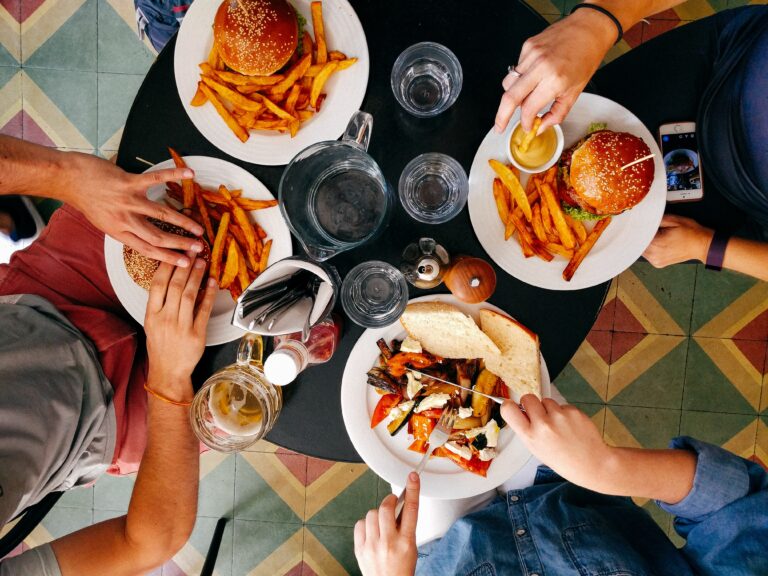 Discovering the different on campus food spots where I was able to use my One Card to make purchases was such a fun experience.  I realized I had so many options to choose from and the convenience of these spots being right on campus was just the icing on the cake.
Oakham Café is located in the Student Campus Centre and is open from Monday through Friday from 8 a.m. to 4 p.m.  I found Oakham to be such a cute spot and their menu items are especially good as well. I thoroughly enjoyed the burger and fries combo I got from them and also their grilled chicken panini.  From their breakfast to their pasta specials, I don't think you'll have any issue with finding a delicious meal to enjoy from them.
The Hub Café which is located on the first floor of the Jorgenson Hall and has a great menu with many different options.  They serve breakfast, they offer a buffet section with hot food, they have soups, salads, sandwiches, pizza options and so much more.  It almost feels endless.  One thing that I heard about The Hub was that they made great burgers so I decided to try one out for myself.  I tried their Tragically Chick Burger which is a grilled chicken burger with the works. My favorite part about it is the herb aioli sauce that comes on it.  Along with this burger, I would also recommend their onion rings! The Hub is open from Monday through Thursday from 7:30 a.m. to 5 p.m. and on Fridays from 7:30 to 3:00 p.m.
Balzac's is a Canadian coffee chain with multiple retail locations in areas such as Guelph and the GTA.  The location on the TMU campus is connected to the Image Arts Building and is quite the attraction.  Balzac's is definitely the ultimate aesthetically pleasing café spot, perfect to work and perfect for a photo op! My absolute favorite item to get from the café is their Chocolate Banana Bread.  They also have a vegan option which is really good as well.  I definitely recommend trying it. Balzac's is open from Monday through Friday from 7:00 a.m. to 8:30 p.m. and Saturday and Sunday from 8:30 a.m. to 7:00 p.m.
The Met Campus Pub (Formerly Ram in the Rye)
The Met Campus Pub is a campus pub located right across from the George Vari Engineering and Computing Centre.  It hosts a number of events but it also contains a great selection of food items on their menu that they have just recently updated.  One thing to appreciate about The Met Campus Pub is their vegan and vegetarian options.  Some of their menu options are even halal.  They sell paninis, burgers, an assortment of decorated fries and various fried food selections such as chicken tenders and fish.  I am a huge fan of their Oakham Beyond Burger and typically order it with their Sweet Chili Fries.  They also have really great chicken wings with a variety of sauces to choose from.  The hours here vary, but they're typically open pretty late, so make sure you catch them before their kitchen closes!
I highly recommend checking out these campus spots, you won't regret it!