I TOOK A TRIP TO ASTROWORLD AND IM NEVER COMING BACK    
Travis Scott truly changed the game of performing, and he has built such a close relationship with fans over the past year that every-time he performs a show it becomes more and more personal. He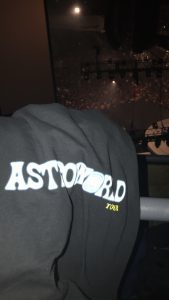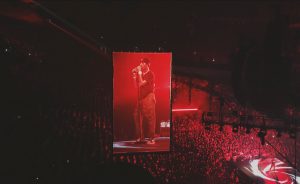 continues to incorporate his fans into the performance, by inviting them on stage to crowd surf & to join him on the functioning rollercoaster he brought with him.
Travis came to Toronto on November 21st and not only did he make the concert environment truly theatrical by having balloons everywhere, insanely lit up stages, and people were walking around decked out head to toe.He wanted the fans, and he found every way possible to do so.''GOT A THOUSAND KIDS OUTSIDE THAT'S TRYNA COME ALIVE.''
   Travis did not come alone, and he brought out a musical genius which he works closely with NAV, they performed one of their biggest songs ''BEIBS IN THE TRAP.'' Travis repeatedly mentioned how much he adored Toronto and how every time he came. Once you go to Astroworld, you honestly never want to come back.
Travis has changed the name of music and performing for years, and it was indeed an honor to watch him perform live.
Post by:
Isabella Francella