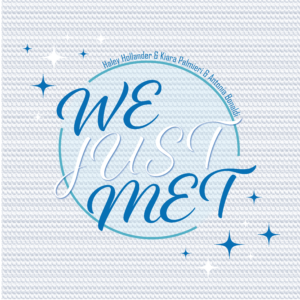 Welcome to We Just Met, where hosts Antonia Bonaldi, Haley Hollander, and Kiara Palmieri get to know one another as we navigate university life, friendships, and everything in between. In season 3 of our show, we can't exactly say we've just met anymore, but of course, continue to learn new likes, dislikes, favourite hobbies, and hot takes from one another in the time we have left at TMU. It's our graduating year and we are closer than ever before, so listen in while we continue to make memories to last a lifetime.
We Just Met
SpiritLive is a 24/7 web-streaming broadcast station, featuring original content produced by students of the RTA School of Media from our studios in the Allan Slaight Radio Institute at Ryerson University.
SpiritLive's goal is to provide RTA students with a platform from which they can create and disseminate media, putting to use the knowledge, skills, and creativity they have honed in the RTA program.
Our final podcast before we graduate. It was a wonderful ride, thank you to Spiritlive, and our audience who listened as we became such good friends. It's been a blast.
Search Results placeholder