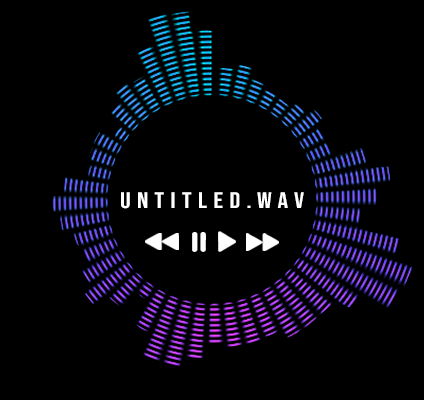 Untitled.wav is hosted by Serafina Fraracci, Émilie Collins, Sam Wolter and Emily Bak. Come listen to us talk with local Toronto musicians, share some great music, and dive into conversations about the music industry!
The music industry is huge - there's so much music available for people to listen to. Our goal is to bring on local Toronto talent and feature them throughout our shows. We'll explore our guests' music concepts, play their music, and have them participate in our weekly music debate topics.
Every week, we curate a playlist that combines all of our favourite music. That way, our listeners are introduced to a variety of genres (that branch out from mainstream popular music). We hope that our listeners enjoy our selected songs, and add them to their own personal playlists!
Wanna listen to us on Spotify? You can find our weekly playlists here:  https://open.spotify.com/user/abrzbmdz7j4bb9sq37b0fufxq?si=-3muXiCMSgSF14YP3Eg4Fw