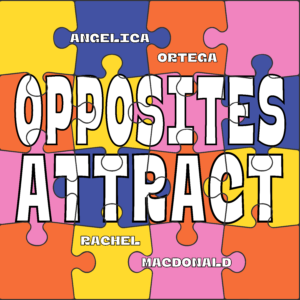 Welcome to Opposites Attract! In each episode, with co-hosts and friends, Rachel and Angelica, to talk about opposite up-bringings and all things pop culture. With gossip, guests and fun stories, there will always be something for you. For on the go, or relaxing at home, join us for a fun conversation!
Opposites Attract
SpiritLive is a 24/7 web-streaming broadcast station, featuring original content produced by students of the RTA School of Media from our studios in the Allan Slaight Radio Institute at Ryerson University.
SpiritLive's goal is to provide RTA students with a platform from which they can create and disseminate media, putting to use the knowledge, skills, and creativity they have honed in the RTA program.
In this episode, join us and our very special guest Hayley to speak on our queer experiences and how it was for us coming out! Along with that, we'll be discussing the pop culture feud of the 2000's between Christina Aguilera and Eminem!
Search Results placeholder