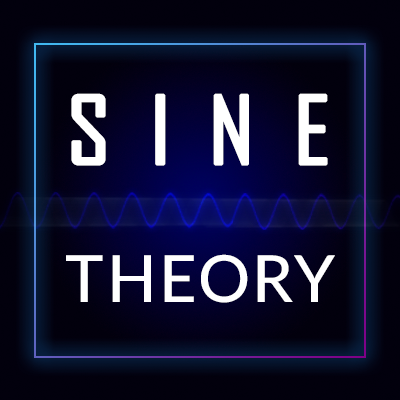 At Sine Theory, we love music—so much so that we practically live and breathe the stuff, and our Last.fm accounts can prove it. But there's a special place in our hearts for electronic music in all its glorious subgenres (and sub-subgenres), so that's why we've decided to nerd out about it for an hour each week on a radio show.
Every week, we'll come to the table with a few key artists to discuss. We'll introduce their music, expand on their practices (such as their production techniques and musical influences), and then delve into the nitty-gritty of why their music is so great. Whether we're dealing with future bass, synthpop, EDM, or witch house (yeah, that's a thing), the discussion will always be in-depth and appeal to the music nerds within us all. Or at least some of us.
No doubt the show will feature other music-related tangents and maybe some rants, but no matter what, you'll be guaranteed a well-researched rundown of some of the sweetest electronic music we know. And we know a lot of music. Not to mention we're probably going to play our own version of SongPop on the show, which, in the hosts' humble opinions, is going to be sweet.
If you thought Sine Theory sounded cool already, then brace yourself: we'll be featuring some actual Toronto-based electronic musicians on the show. Wondering who they'll be? Guess you'll have to listen every Wednesday from 9 – 10 p.m. to find out.