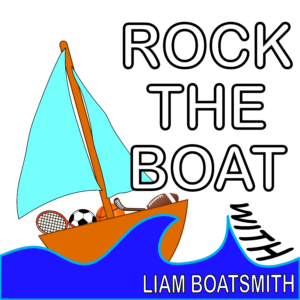 Rock the Boat sees host Liam Boatsmith give his insight on the stories making the biggest waves in the world of sports. From the ice to the field to the court, Liam covers it all. While his hot takes and opinions are sure to ripple the waters along the way.
Rock the Boat
SpiritLive is a 24/7 web-streaming broadcast station, featuring original content produced by students of the RTA School of Media from our studios in the Allan Slaight Radio Institute at Ryerson University.
SpiritLive's goal is to provide RTA students with a platform from which they can create and disseminate media, putting to use the knowledge, skills, and creativity they have honed in the RTA program.
Whats wrong with the Warriors? How about Tommy Devito, and who is the NBA's worst team + will Kyler Murray return back to his pre injury form?
Search Results placeholder