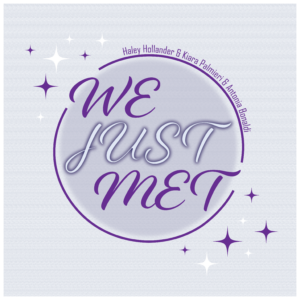 Welcome to We Just Met, where we literally just met. Thanks to Covid, we have had the pleasure of meeting online, and thankfully, more and more since 2020 when we met in first year. Join hosts, Antonia Bonaldi, Haley Hollander and Kiara Palmieri in getting to know one another more as we navigate university life and friendships. We talk about lifestyle, drama, and everything in between. It's third year and we are closer than ever before, so listen in while we continue to navigate our various similarities and differences and make memories to last a lifetime.
We Just Met
SpiritLive is a 24/7 web-streaming broadcast station, featuring original content produced by students of the RTA School of Media from our studios in the Allan Slaight Radio Institute at Ryerson University.
SpiritLive's goal is to provide RTA students with a platform from which they can create and disseminate media, putting to use the knowledge, skills, and creativity they have honed in the RTA program.
Things that Would Put 2020 Me in a Coma
Search Results placeholder