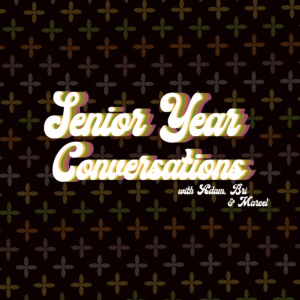 Senior Conversations with B,A,&M
Adam, Bri & Marcel are all fourth-year RTA Media Production program students. They've all had a unique university experience given the pandemic, and want to commemorate their final year as undergrad students through monthly pop culture reviews. Each episode delves into book reviews, music releases, celebrity scandals and everything else we hope to one day look back on and remember fondly. 
Senior Conversations with B,A,&M
SpiritLive is a 24/7 web-streaming broadcast station, featuring original content produced by students of the RTA School of Media from our studios in the Allan Slaight Radio Institute at Ryerson University.
SpiritLive's goal is to provide RTA students with a platform from which they can create and disseminate media, putting to use the knowledge, skills, and creativity they have honed in the RTA program.