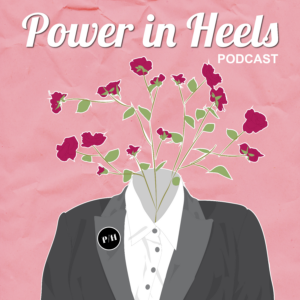 The Power in Heels podcast is an interview series about powerful women in diverse fields sharing their secrets to navigating the rocky terrain to the top. Each interview describes the obstacles they faced, the setbacks they endured, and the vital lessons they learned. You will not only get to hear practical career advice but also valuable wisdom you can apply to your own journey as you become the powerful person you want to be.
Power In Heels
SpiritLive is a 24/7 web-streaming broadcast station, featuring original content produced by students of the RTA School of Media from our studios in the Allan Slaight Radio Institute at Ryerson University.
SpiritLive's goal is to provide RTA students with a platform from which they can create and disseminate media, putting to use the knowledge, skills, and creativity they have honed in the RTA program.
3 Comments that Changed Everything
Among many things, she's a serial entrepreneur, an author, a humanitarian, and now, the new CEO of Women of Influence+! Joining us today is Rumeet Billan! In this episode, Rumeet dives deep into her journey as a self described "accidental entrepreneur," the research she conducted on tall poppy syndrome, and of course, her new venture as CEO!
Search Results placeholder