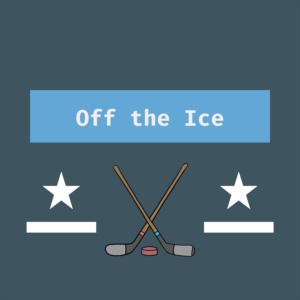 Welcome one and all, to Off the Ice, the all things hockey podcast. Each week our hosts Alessandro Belmonte, Christian Celebre and Nikash Ganguli will discuss all current and past NHL events, bringing their own opinions and fresh perspectives to the ever evolving NHL landscape. Tune in weekly to hear us discuss NHL player signings, trades, news, rumors and more. Prepare yourselves for hot takes and three guys having fun talking about the sport they love. Get ready for some passionate Off the Ice discussions.
Off the Ice
SpiritLive is a 24/7 web-streaming broadcast station, featuring original content produced by students of the RTA School of Media from our studios in the Allan Slaight Radio Institute at Ryerson University.
SpiritLive's goal is to provide RTA students with a platform from which they can create and disseminate media, putting to use the knowledge, skills, and creativity they have honed in the RTA program.
As the dog days of the NHL season come to a close, we discuss Matt Murray's future and take a look at the only confirmed playoff matchup so far between the Leafs and Lightning
Search Results placeholder