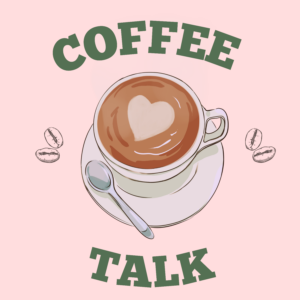 Welcome to Coffee Talk! In each episode, co-hosts and friends Hannah and Mikayla will sit down to chat about life as students, pop culture and much more! The girls will make you feel like you are just hanging out with friends. Grab your favourite coffee, relax and join us for a coffee talk.
Coffee Talk
SpiritLive is a 24/7 web-streaming broadcast station, featuring original content produced by students of the RTA School of Media from our studios in the Allan Slaight Radio Institute at Ryerson University.
SpiritLive's goal is to provide RTA students with a platform from which they can create and disseminate media, putting to use the knowledge, skills, and creativity they have honed in the RTA program.
St Paddy's Day Recap + How Would You Define…
Search Results placeholder