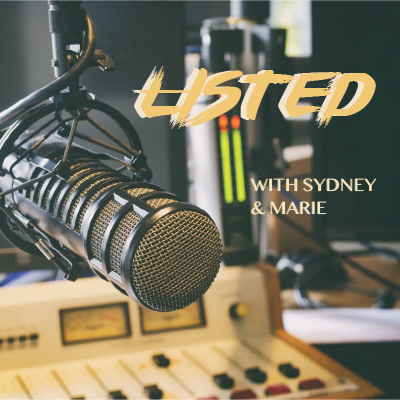 Every Monday at 6 PM,  Listed will start with a quick intro and stinger/theme song.
Then, the two hosts, Sydney and Marie, will introduce themselves, explain the show in a sentence, drumroll and present the week's theme.
Random facts and a fun banter will take place in between songs. The hosts are real people and approachable. 
On weeks where a friend takes over, the hosts will learn a few basic musical things about them (songs that remind them of their childhood, makes them cry, gets them dancing), then the floor is theirs. Any song they want to introduce to Listed, they can. Either way, after a music-galore hour, Marie and Sydney will sign off until next week's show! Oh, and don't forget to follow them on Instagram.
Listed is your one-stop-shop for weekly themed playlists curated by your two favourite hosts Sydney and Marie. Quick chats between songs will give you bribes of their personalities, what's more intimate then music choices? This radio show isn't about playing mainstream music or being rebellious and sticking with an indie-only playlist. It's all about discovering music and having fun with weird playlists. Running for its 5th semester, Listed is about good music that fits a weird theme, and makes for a great time.