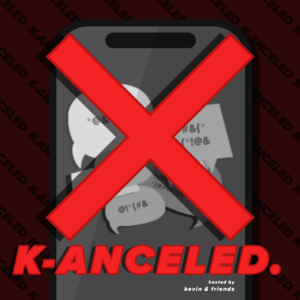 K-ANCELED, hosted by Kevin Wong, is a podcast about the juiciest teas of the k-top industry. Here, with the help of a new guest every episode will delvge into our biases, fave songs, and ask meaningful questions about this ever-growing industry. Open your mind as our topics may get too spicy. 
K-ANCELED
SpiritLive is a 24/7 web-streaming broadcast station, featuring original content produced by students of the RTA School of Media from our studios in the Allan Slaight Radio Institute at Ryerson University.
SpiritLive's goal is to provide RTA students with a platform from which they can create and disseminate media, putting to use the knowledge, skills, and creativity they have honed in the RTA program.
it's a Chill Kill for our careers
On this episode of K-ANCELED, Anita and I discuss the lives of idols and toxic fan culture!
Search Results placeholder