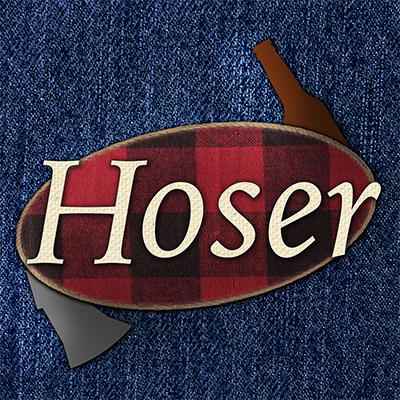 HOSERS BACK FOR SEASON 3, BAY-BEE! Kicking off every Wednesday by thrilling you with a live morning talk show. We bring to you multiple outlooks and a redneck's dissection of the issues and current happenings in today's modern and historical world. From the perspectives of two homegrown Canadian country boys, catch us here on spirit live Wednesdays at 10 am as we give our takes on the evolving world around us.
Our show seeks to deliver a unique experience in which we bring you, the listeners and viewers, a vast array of outlooks and perspectives pertaining to multiple facets of life lived in the world around us. With both of us possessing our own unique elements of knowledge and understanding, the true beauty of our show lays within the contrast of that knowledge. This fantastic contrast promotes our Canadian country outlook on life while simultaneously allowing us to take ourselves out of our home grown perspective and dissect topics from the lenses of multiple ideologies.
Our show will encompass elements and topics that pertain to life lived in and outside of the Canadian country landscape. We are both looking forward to a fantastic year with you all, grab you toques and Tims and catch us, Hoser here on Spirit Live every Wednesday morning at 10:00 a.m!
Catch any episodes you missed on YouTube, Spotify or Google Podcasts!