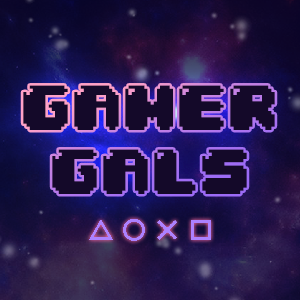 Gamer Gals is an hour-long Let's Play-style radio show featuring New Media students Sam Deeley, Kristoff Edwards, Travis Weninger, and Phaedra Corrente. Every week they band together, sit in the SpiritLive studios, and proceed to make fools of themselves on air as they play through a video game of their choice.
The Gamer Gals' mission is to have fun playing video games and (hopefully) amuse you in the process. With Sam's bubbly demeanour, Kristoff's slang-ridden commentary, Travis' deadpan delivery, and Phaedra's exuberant attempts at humour, the Gals are a mixed bag of personalities who share a love of gaming. Some shows will also feature guest hosts for some added spice!
Usually the game differs every week, but some games with riveting cliffhangers might earn a reappearance. Streamed games may include visual novels, point-and-clicks, fighting games, horror titles, and more—but really, any fun game the Gals can get their hands on is on the table. Fan recommendations are always welcome, so be sure to reach out to one of the Gals if you have a burning desire to watch them play something!
Join Gamer Gals every Wednesday from 3 – 4 p.m. on SpiritLive.ca to follow their (mis)adventures in the world of gaming.