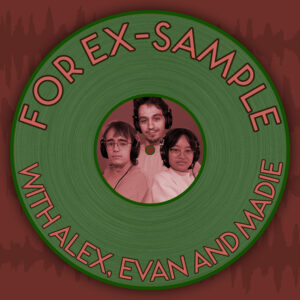 Ever wondered why the beat of your favourite song sounded TOO familiar? Tune
into our show, For Ex-Sample, for the secrets behind your favourite music. Each week,
Madie, Evan and Alex share their love for music sampling and its major presence in the
music industry. The gang will dive deep into popular artists and songs and play the
samples that shape the music of today.