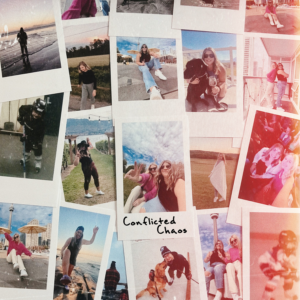 Conflicted Chaos dives into the lives of two RTA students, Rylee, 24 and Emma, 20, who grew up on opposite sides of the country, and although they have different lifestyles and family traditions, they surprisingly share many similarities. They have bonded over their passions for adventure, country music and never missing an opportunity to make someone laugh.They enjoy chatting about their different experiences, such as growing up with siblings versus being an only child, playing boys hockey versus playing girls hockey, and living on the West Coast versus living in Eastern Canada.
Conflicted Chaos
SpiritLive is a 24/7 web-streaming broadcast station, featuring original content produced by students of the RTA School of Media from our studios in the Allan Slaight Radio Institute at Ryerson University.
SpiritLive's goal is to provide RTA students with a platform from which they can create and disseminate media, putting to use the knowledge, skills, and creativity they have honed in the RTA program.
In this episode, Rylee and Emma discuss their two major hobbies growing up. Rylee discusses her experiences playing softball and Emma discusses her experiences performing music.
Search Results placeholder