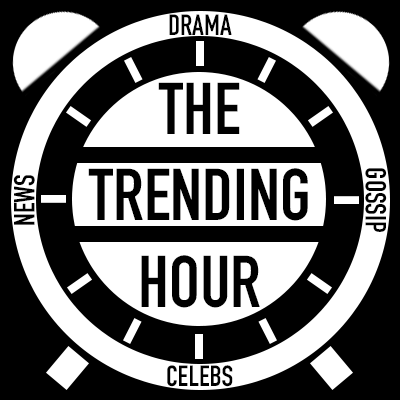 Hey You!
Yeah, you!
Do you like to keep up with the latest celebrity gossip? Are you looking to get your fill on the newest Internet Drama? Have you been looking for a brand new podcast to keep up with? Do you need something to pass the time? What about being a fan of popular culture in general? Well, look no further because SpiritLive has a brand new podcast just for you.
Introducing, The Trending Hour.
The Trending Hour is hosted by a group of five loud, goofy, charismatic and outgoing third-year Media Production Students, each with their own opinions, outlooks and stances on current popular culture updates and stories. Your hosts; Claudia Coppola, Raquel Di Lauro, Yasmine Mirkovic, Victoria Jones & Spencer Grinberg proudly present you with a brand new SpiritLive podcast that'll have you hooked, in stitches and wanting more. With current pop culture briefings to keep you posted, round table discussions to keep you informed, question periods to get you thinking, fun games that'll have you howling and so much more, there's something for everybody!
So, what are you waiting for?
Tune in to The Trending Hour on SpiritLive every other week for new episodes!
You won't regret it!
Fall 2019 - Episode 1

The Trending Hour

35:07

Fall 2019 - Episode 2

The Trending Hour

39:02

Fall 2019 - Episode 3

The Trending Hour

30:30

Fall 2019 - Episode 4

The Trending Hour

36:57

Winter 2020 - Episode 5

The Trending Hour

37:53

Winter 2020 - Episode 6

The Trending Hour

43:34

The Trending Hour

The Trending Hour

30:00

NoFrills Takeover

The Trending Hour

29:59