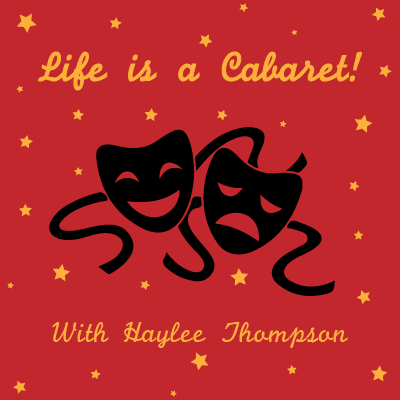 Willkommen! And bienvenue! Welcome to Life is a Cabaret, the radio show for all things musical theatre! Whether you're a self proclaimed MTN, an eager newbie to the broadway world or just someone who likes listening to 'Hamilton,' this is the show for you. Each week your emcee, Haylee Thompson, will take you on an adventure into the world of the Great White Way through the latest broadway news, stories from theatre legends and songs from every musical from Aida to Xanadu.
            You can expect tailored musical playlists featuring popular Broadway hits, classic pieces of theatre history and some hidden gems from lesser known musicals. You'll also get the lastest scoop from the Broadway world as well as actor profiles, Tony award predictions and local Toronto theatre offerings so that you can still tap your toes even if you aren't in NYC. You can also expect exclusive interview segments and theatre discussions with young artists and performers who want to share their stories about what theatre means to them.
So get ready to tap your toes and tune your radios to SpiritLive, Tuesday's at 7pm EST in order to find out why life truly is a cabaret!