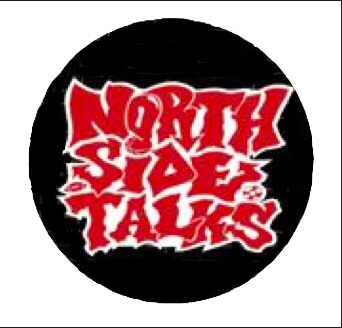 Northside Talks is a live sports show hosted by Skyler Gonzales, Jelani Reid, Darius James and Emmanuel Crepin where every Friday for 50 minutes we talk about the most current and relevant news in the world of sports primarily basketball, football and soccer. Although these are the main focuses of the show, we will regularly still expand into other sports such as hockey, baseball, tennis and every other sports in case of any big occasion. This season on SpiritLive, we as a group want to build a stronger connection with our listeners. This season we will be going on Instagram live and hold open chat rooms for our listeners to join and give us their input on topics being discussed. The reason being for this is because we want to make sure we cover every angle possible of a sports story and feel that the more people giving their opinions, would give us a better chance at seeing stories in perspectives that we did not. We also want to introduce call-ins and/or guests for our episodes to give it more of a professional aspect and to be able to have a direct conversation with a guest and someone that regular won't get to hear every show. Along with listener participation, we will be constantly asking for feedback and suggestions for the next show so that we could consistently be improving on our weaknesses and our strengths.
Laura Faria is a Brazilian born-and-raised Doritos enthusiast and intersectional feminist. An award-winning graduate from Humber College's Comedy Writing and Performance, she is MANDA BALA's host/producer. Laura dreams of producing animated TV shows, though she would settle for being a Doritos propaganda girl. Catch her all over social media @thelaurafaria.
Clif Knight is a Guyanese born-and-raised Toronto comedian and musician. A singer/songwriter at GoodKnight and co-host at APT 205's Off-Brand Games, he is also MANDA BALA's co-host.
Clif dreams of owning his own frozen yogurt shop because "Canadians will eat so many different forms of ice it's amazing." Catch him all over social media @clifknightcomedy.
Episode 1

Northside Talks

50:00

Episode 2

Northside Talks

50:00

Episode 3

Northside Talks

50:00

Episode 4

Northside Talks

50:00

Episode 5

Northside Talks

50:01

Episode 6

Northside Talks

50:00

Episode 7

Northside Talks

50:02

Episode 8

Northside Talks

50:00

Episode 9

Northside Talks

50:00

Episode 10

Northside Talks

50:00