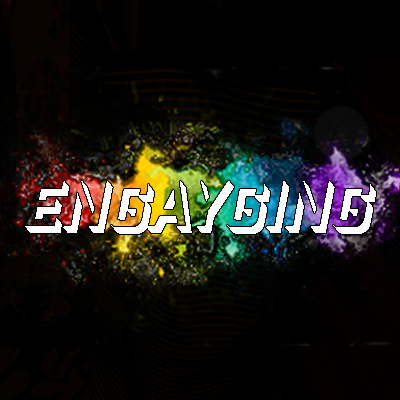 Engayging is the gay brainchild that came from a simple podcast assignment in first year university. After realizing that there weren't many local gay student run shows I (Hailey) wanted to do something to help connect lgbt students who felt like they didn't know anyone else like them. I enlisted the help of my amazing roommate at the time and together we came up with Engayging, a show that talks about all queer topics, from coming out, to rating your local drag bars, talking about how to meet lgbt friends and even interviewing semi famous gay icons within our local community.
Now back for our second season we've decided to expand to youtube to reach a larger audience and hopefully help inspire those who need it most (cough middle schoolers cough). Our channel will be under the name Haileyb1305 as we not only hope to host our main show on it, but bring content such as vox pops, street interviews, and other funny videos that help engage our local toronto community, regardless if they're queer or not.
Airing live every Monday at 11am we hope to entertain, educate and of course, engage our listeners in our discussions!
Episode 1

Engayging

50:00

Episode 2

Engayging

50:00

Episode 3

Engayging

50:00

Episode 4

Engayging

50:00

Episode 5

Engayging

50:00

Episode 6

Engayging

50:00

Episode 7

Engayging

50:00

Episode 8

Engayging

50:00

Episode 9

Engayging

50:01

Episode 10

Engayging

50:00

Episode 11

Engayging

50:00