WELCOME TO NOVEMBER, EVERYONE. Is this where I cue music to play 'Its the most wonderful time of the year' ?. As I find myself walking to the subway decked out in a ridiculously obnoxious scarf (we all know the type) I feel a sense of busyness, from everyone. But lets all breathe because it turns out we live in a pretty exciting city this month. So sit back, relax, and let SpiritLive update you on ways to really make your November rock.
WHAT YOUR EYES CAN LOOK FORWARD TO SEEING:
November 1-30: Movember
Classic Movember is back so you can look forward to seeing all those lovely grown moustaches throughout Toronto. As the movement focus to raise money for prostate cancer, testicular cancer, and mental health suicide prevention. Participate or donate if you can!
November 5: Just For Laughs Tour
West Jets presents the Just for Laughs Tour! November 5 JFL is bringing comedians Dane Cook, Vinny Fasline and John Campanelli to the Sony Centre of Performing Arts. Need a good laugh? This is the perfect place you will want to be.
November 18: Distillery district Christmas Market
Everyone's favourite Christmas Market is back! Starting November 18th get those legs moving and take a nice little stroll through the distillery district and enjoy getting in the christmas spirit. There's nothing better.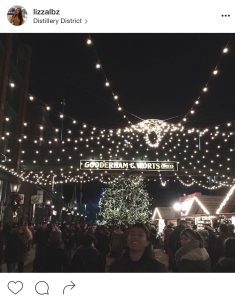 November 19: Illuminte
Its a magical time of year and on Saturday November 14 Yonge-Dundas square is kicking off the tree lighting ceremony. There will be live music starting at 5PM and lighting the tree at 6PM. Is there anything better than celebrating the start of the winter season with your community.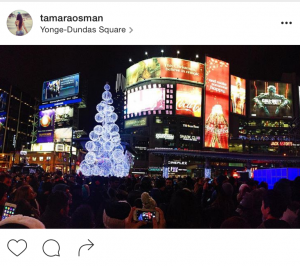 November 20: Santa Claus Parade
Starting at 12:30 the 112th annual Santa Claus Parade is back to cheer up everyone spirits! To the route for the parade go to http://www.thesantaclausparade.com
November 23-26: Regent Park Film Festival
Toronto's 14th annual Regent Park Film Fest is back offering many films to the public all festival long. This is the perfect event for just a casual night out but it is also extremely enjoyable for the film buffs. Not only are there screenings the festival has scheduled school programs and workshop at no cost.
Written by Olivia Morresi, our Social Media Manager.